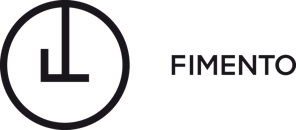 Fimento is a fast-growing fintech company in open banking and embedded finance. We have a wealth of collective experiences and we continuously strive to be as diverse and dynamic as the environment we operate in.  Our vision is to further digitalize the banking and finance industry to ultimately serve its clients with better products and a much-enhanced customer experience. We truly believe in creating greater financial inclusion through technology enhancements. Fimento is part of the CMI Group.
Your role
We are looking for a Fullstack Developer to join us. You will work on leading-edge projects with regard to technology, finance, and digital experience. The role is central to the company, which means you will work both strategically, influencing the company's long-term strategy, and practically with the development and implementation of Fimento's services and integrations.
As an individual, you are analytical, results-oriented, flexible, and like getting things done. You have the ability to work in a team but also independently, and you can prioritize appropriately. You will report directly to the CTO.
Your profile:
You have a strong academic background and are eager to learn in a fast-paced environment.
To thrive in the role as Full Stack Developer at Fimento you should be result-driven and solution-oriented. You like to work hands-on with development and at the same time have a strategic mindset and comfortable with taking initiative. Additionally, you are good at communicating with your team.
With the following qualities and experiences, you are the person we are looking for: 
You like to work in a dynamic environment and see problems as exciting challenges rather than obstacles. 
You are passionate about technology and developing digital products. 
You have an interest in the finance industry and strive to apply technical knowledge to create maximum customer value.  
You have a keen sense of urgency and the ability to prioritize deliverables, meet targets, and resolve issues.
You value clear and concise written and oral communication.
You miss something when you are not learning.
Desired Skills:
Master's degree in computer science, a related technical field, or equivalent practical experience.
Self-starter who can learn a new field to deliver results.
Programming skills (Node.js and Python are advantageous).
Strong interpersonal skills and happy to work in a team environment.
You are fluent in English; Swedish skills are meriting but not a must. 
Advantageous Skills:
Full-stack web development in any common stack.
Node.js, MongoDB, Python, and React or Vue. 
Knowledge of the finance industry.
Knowledge of CI/CD tools and infrastructure as code technologies.
Hands-on experience with a cloud provider such as AWS or MS Azure.
Our offer
With a great idea, proof of concept, strong financing, and a great team we are well equipped to grow and contribute to the changes in the financial services industry.
 You will have an important role in a fast-growing Fintech company and be part of a journey that will help shape the banking and finance industry. There is enormous potential to grow with the role and the company - we have very ambitious growth and internationalisation plans. We offer competitive compensation and an office in the middle of Stockholm with an inspiring, energizing, and expanding team that you will be part of. With you, onboard our team gets even stronger and our competence even higher. We look forward to welcoming you to Fimento!
Your application
We are cooperating with Talentor in this recruitment. Welcome to apply through this link:
If you have any questions, please contact Ekaterina Leonova, Recruitment consultant, tel +46701976549 or ekaterina.leonova@talentor.com.
Last day to apply is March 18th.
We offer
Personal development

We believe in personal development and will work with you to make sure you will reach your full potential.

Challenge

A dynamic environment where you will be able to make a real difference.

Meaningful relationships

Regardless whether you work remotely or from our offices we want to foster a culture of authentic and meaningful relationships where everyone is included and participates.
The Fimento Experience
The culture of Fimento is high standards and continuous learning and improvement. The unifying experience is meaningful work and meaningful relationships.
About Fimento
Cloud banking of the future

Providing next-generation financial services and advanced data analysis - for faster time to market, less manual processes and greater customer personalization.